Zoom Safety and Best Practices
Security and safety are essential with Zoom meetings and classes. As a host of a Zoom meeting you can manage participant features and actions to limit what users can and cannot do within your meeting. Setting limits can drastically increase the security of your Zoom meeting and provide a better experience overall for you and your attendees.
With meetings, hosts and co-hosts can control the following features:
Mute participants
Request that a participant un-mute
Stop a participant's video
Request that a participant start their video
Prevent participants from screen sharing
Rename a participant
Put a participant on hold if enabled
Choose to play an enter or exit chime
Lock the meeting to prevent anyone new from joining
Place participants in the waiting room or admit/remove participants from the waiting room (waiting room can only be enabled by the host)
Accessing managed participants within a meeting:
Click (Manage) Participants in the host controls or press Alt+U to display the participants list.
Hover over a participant and click More. This will display the available options to enable and disable between each participant.
With security in mind, the following features are recommended for your use as meeting host to limit or manage within your Zoom meetings:
Chat: You have the options within meetings to limit or disable chat entirely. The default option for this is "Everyone". To prevent disruptive behavior, the chat can also be changed to "Only Host"
Stop Video: Stop the participant's video stream so they are unable to start their video. If the participant hasn't started their video, you will see the Ask to Start Video option. If a participant is displaying an unpleasing video stream clicking Stop Video will immediately disable the participant's stream from showing.
Disallow Recording (only available to the host): Allow the attendee to start or stop a local recording of the meeting. Attendees do not have access to start a cloud recording.
Disallow Renaming (highly recommended): Attendees by default can change their name that is displayed to other participants. This change only applies to the current meeting. It is recommended to disable the ability for participants to rename themselves within meetings. This will prevent undesired phrases or wording within participants' displayed names.
Waiting Room (highly recommended): Allows attendees to be placed in a virtual waiting room while you prepare for the meeting. Recommended for all meetings. This is a good way to manage inbound participants and allows you to control who enters your meeting on a case by case basis. If a user seems suspicious, you should not let admit them to your meeting. For participant identity confirmation you can message participants in the waiting room within the meeting Chat.
Put On Hold: If the waiting room is not enabled, you'll see this option to place the attendee on hold. Similar to phone holds the user will be muted and deafened until the hold is removed.
Remove Participants: This allows you to dismiss a participant from the meeting. The participant will not be able to rejoin unless you allow participants to rejoin.
Screen Share Annotation (highly recommended): When sharing a screen participants by default can annotate your screen publicly. It is recommended when sharing a screen to disable this feature by clicking More > Disable participants annotation within the share screen options at the top of the window.
Mute All / Unmute All: Mute or unmute all participants currently in the meeting.
Mute participants on entry (highly recommended): Automatically mute participants as they join the meeting. Useful for keeping a controlled, organized meeting without disruptive audio from joining participants.
Disallow participants to unmute themselves (highly recommended): Participants can unmute themselves within a meeting by default. It is recommended to not allow users to unmute themselves to better control audible outbursts and unneeded interruptions within a meeting.
Lock meeting: Don't allow other participants to join an in progress meeting. This will shut out any and all persons who my want to join a meeting after the start time.
--------------------------------------------------------------------------------------------------------------
Lastly it is VERY important that ALL Zoom meetings scheduled and created require a password for participant entry: Having a password on your Zoom meeting prevents bad actors from entering your meetings unknowingly. By default Zoom meetings are only randomly generated strings of numbers, ###-###-####. Similar to a phone number. Using automated tools, bad actors can access to your meetings.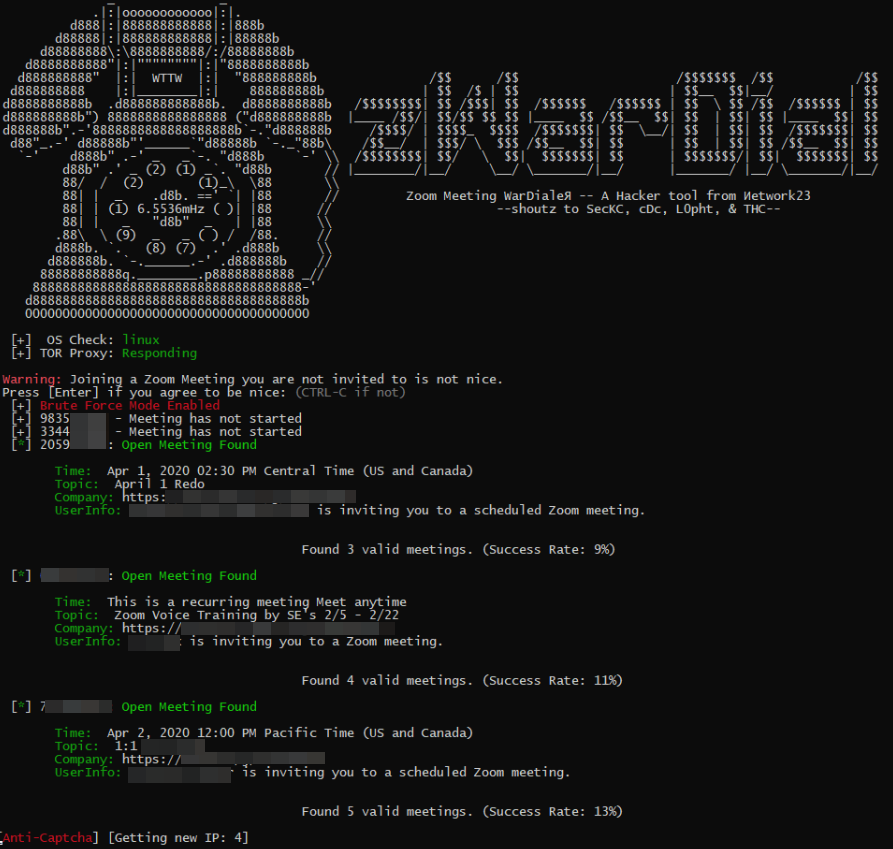 Password protection prevents this by providing an additional layer of security to your meeting. The more complex the password, the less likely someone unknown can enter.
- Password
- Better Password